Geography is a link between natural, social and economic sciences.

It is divided into physical geography and human geography.

In Bayreuth, geography also has a close connection to African research, which has been a central profile field of the University of Bayreuth for about 30 years.
What does that mean in concrete terms?

Please look at content from past courses:


What can I do with it?
Thanks to their interdisciplinary perspective, geographers work in a wide range of professional fields. Our graduates work, for example, in environmental authorities, planning offices, economic development, development cooperation, (inter)national organisations and schools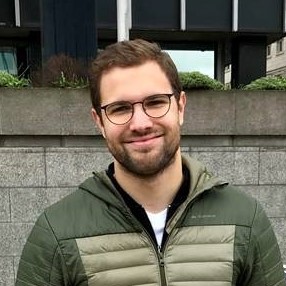 "I have been working as an analyst in the purchasing department of a real estate investor in Frankfurt for a year. There, in addition to commercial calculations, I deal with market, location and property analyses of commercial real estate throughout Germany. A spatial perspective is often helpful in order to understand the countless properties and their markets and locations faster and better."
Adnan Mazgic (Graduation: 2019, in Human Geography - Urban and Regional Research)


What else can I expect?
1. A good supervision

We offer a good supervision ratio with personal and intensive contact to teachers and small groups!

4. An idyllic campus university

The University of Bayreuth is a campus university, which means for you: short distances to the library, PC rooms, refectory and dormitories!

2. No competition for seminar places

Due to the smaller number of students, you usually have a good chance of finding your favourite in elective courses!

5. Affordable housing in Bayreuth

Bayreuth is not a metropolis, but it does offer a relatively good range of housing at reasonable prices and a low cost of living overall.

3. An active student life

The Geosciences building is right next to the "Glashaus", the student-run bicycle workshop "Radbox" and a DHL packing station.

6. Local recreation

When you study in Bayreuth, you are in the direct vicinity of Franconian Switzerland, the Fichtel Mountains and the Franconian Forest, which invite you to go hiking, cycling, bouldering or climbing. Bayreuth is part of the Nuremberg metropolitan region and is connected to it by public transport, so the big city is not far away and is easy and cheap to reach.